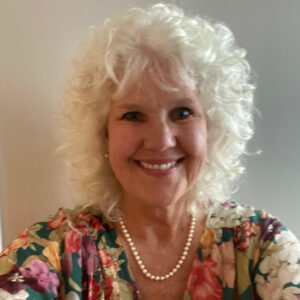 Jamie Billesbach
Center Director of the Central Mountain SBDC. Buena Vista, CO
Jamie has years of experience in business and brand development, marketing vision/creation, merchandising, graphic design, training programs and special event planning and implementation. For 19 years Jamie ran her own consulting business Creative Concepts of Colorado dba Yara Innovations and had the great pleasure to work with a variety of local, state and international small businesses. She specialized in working with the World specialty coffee, tea and food industry, along with whole health products and services, in the retail sector, and with growers/producers along with working with a variety of non-profits. Her work history includes helping develop businesses and brands through: Development of Goals, Objectives, Action Steps and Business Strategies; Tactical Marketing & Business Plans; Brand Development, Positioning & Management; Training Programs for Management & Teams; Product Development; and much more.
Jamie has lived in Chaffee County for over 23 years and loves hiking, camping, skiing and the huge variety of local music to be enjoyed in the Arkansas Valley. Not to mention celebrating mountain living with her husband, two daughters and son-in-laws, four grandchildren and many four-legged family members.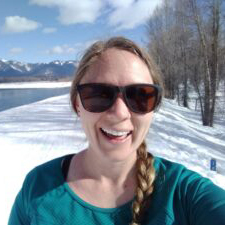 Devon Dean
Client & Programs Coordinator for the Central Mountain SBDC. Salida, CO
Devon has worn many hats during her career in International Education, Marketing, Communications, Customer Service, and Food Retail. She has worked from the bottom to the top and understands the challenges that come with each role. Using her customer service expertise, she has excelled in making people feel heard and getting their needs met.
When not working, you can find her exploring near and far, petting every dog she sees, and learning about all things nutrition and wellness.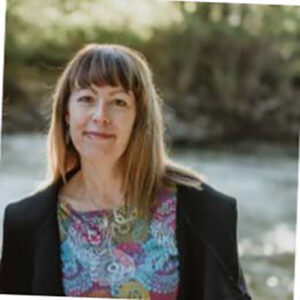 Megan Juba
Consultant and Events Support for the Central Mountain SBDC. Salida, CO
Megan holds a Masters Certificate of Liberal Studies, a Bachelor of Art in Creative Writing, and a Teaching English as a Second Language Certification. She operated her own small business for many years in our valley. 
Her expertise lies in: Extensive Experience Building Strong Community
Relationships and Partnerships, Impeccable Oral and Written
Communication, Organization of Events, Programs and Processes, Strong Eye for Detail and Big Picture Objectives, and Entrepreneurship!
Most importantly she is mom to three kids and community minded volunteer and support.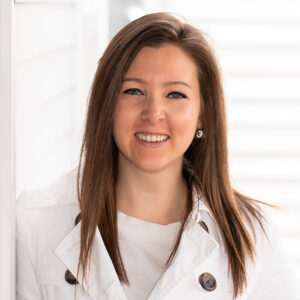 Kayla Doan
Central Mountain SBDC Consultant & Founder of Wildflower Kombucha. Salida, CO 
Kayla Doan hails from the east coast tech scene, where she led Innovation at Constant Contact, a public tech company that helped 500,000 small businesses grow. Recently, she led product shopping experience at e-commerce giants Rue La La and Gilt. Kayla is an active startup mentor and has guest lectured at prestigious universities including Boston College, Hult International Business School, and Suffolk University.
Kayla loves discussing new business ideas, and thrives at creating strategic paths forward in situations that may otherwise feel like underfunded chaos. In consulting sessions, she pulls from many frameworks to help clients think outside the box, thoughtfully prioritize, and do more with less. Methodologies commonly incorporated include design thinking, lean startup, agile scrum, and e-commerce best practices.
Away from the laptop, Kayla enjoys brewing kombucha and testing sustainability ideas with her Salida-based business, Wildflower Kombucha. She also enjoys mountain biking, skiing, photography, and healing arts.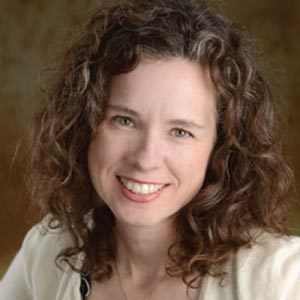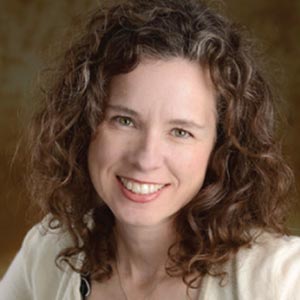 Leanne Pressly
Central Mountain SBDC Consultant & Founder of Stitchcraft Marketing. Salida, CO
Leanne has been a business and marketing strategist for 25+ years. Owner of Stitchcraft Marketing, an agency specializing in social media strategy and implementation for the craft sector.
Leanne also offers our Marketing Power bi-weekly marketing and training topics that include: Finding Your Why, Identifying Your Ideal Customer, Reaching Your Ideal Customer Through Social Media: What Makes A Great Post?, Time Saving Approaches to Your Marketing & Outreach, Generosity Marketing to Build Your Brand and Sell More!, Creating & Testing New Customer Segments, How to Rethink & Reimagine Your Offerings in an Ever Changing Environment, Using Google Analytics to Make Business Decisions, Tell Your Customers Who You Are: Building a Great About Us Page, Virtual Vending Tips & Tricks, Facebook & Instagram Live: Your Customer Connection, New Trends in Marketing & Sales to Try in Your Business, Back to Basics: Blogging 101, Back to Basics: Newsletters 101.
At home in Salida she enjoys hiking, knitting and hanging out with her family and two puppies.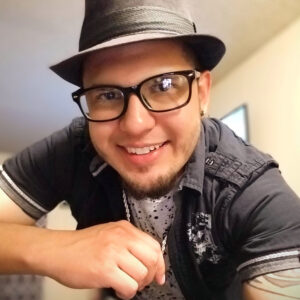 Rafael Black
Central Mountain SBDC Consultant  Salida, CO 
Rafael Black has been fascinated by all things tech since a young age. Over the years, he has tinkered, repaired, and lost himself in computers as a hobby. After two decades of tech exploration, He's turned his obsession into a business. Specializing in computer services, graphic design, marketing, administration and coaching.
He is energized to help people achieve their goals and "ignite the embers burning in us all for growth and success". Passionate about music, art and animals. His aim is to create and inspire.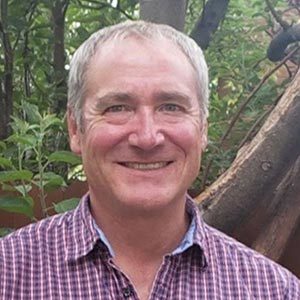 Shawn Allison
Central Mountain SBDC Consultant & Real Estate Broker. Salida CO
Shawn is passionate about helping entrepreneurs succeed. He lives and works in Salida, CO and services the Chaffee County area. His expertise is in start-ups as well as helping existing businesses reach their potential through financial planning, cash flow, marketing, sales, new product initiatives, employees, business processes and strategic planning.
Shawn has started, grown and sold several businesses over the last 20 years. Currently he is a Real Estate broker with First Colorado Land Office and the owner of OnSite Credentials – providing credentialing and access identification services for large events.
His small business experience helps owners direct their talents toward building their business and attaining their goals while maintain a work / life balance.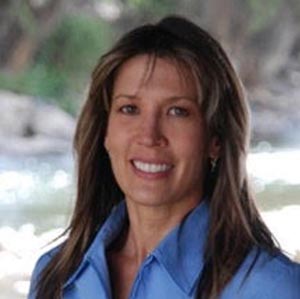 Susan Dunn
Central Mountain SBDC Consultant & Founder Grand Slam Design. Buena Vista, CO
Susan Dunn has been a consultant with the SBDC for over 10 years, enjoying helping small businesses launch and grow. From developing branding and promotional campaigns to writing business plans and obtaining funding, she has helped several small businesses get started. Her education is Accounting and Business Administration from the University of Kansas, CPA with Arthur Andersen & Co., and Art and Graphic Design at San Jose State University. As a fine artist, Susan has sold her work professionally, from galleries and shows to commissioned pieces. Her expertise includes branding, storefront design, collateral materials, printing, signage, marketing and promotion; business formation and business plans; and accounting and financial reporting.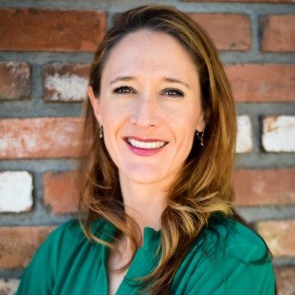 Stephanie Amend
Tech Support Specialist SBIR/STTR grants and contracts, government contracting. Salida, CO

Stephanie Amend is the Founder of Arrowhead Solutions, LLC; a full-service solutions provider for government contractors.  It was founded in 2009 with the goal of providing companies with the extra knowledge and manpower they need to succeed in the world of government contracting and start-up culture.  Specializing in capture management, proposal preparation, contract management, subcontracts, and compliance, as a company, Arrowhead provides skill sets not commonly available to many smaller government contractors.  Stephanie also provides business coaching for start-ups, teaming and partnering consulting and growth strategy sessions.
Arrowhead Solutions is headquartered in Colorado; however, Arrowhead reaches clients nationwide.  Stephanie is a Level II Certified Acquisition Professional and possesses a BSA and an MBA.  As a member of the small business community, Stephanie sits on the Salida Chamber of Commerce Board of Directors, is an advisor for the Small Business Development Centers of Colorado and the former President of the Board of Directors for the Denver Chapter of the National Contract Management Association. She has a passion for entrepreneurship  and is also a speaker, expert witness, author, coach, mom, ultra-runner and competitive mountain biker.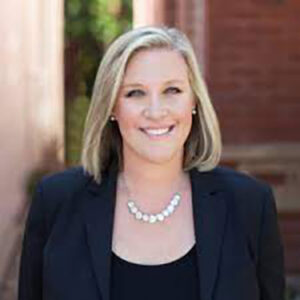 Reagan Freed 
HR Consultant for a Variety of Colorado SBDC Centers. Denver, CO
Reagan is a HR consultant, is an accomplished HR executive with over 20 years of experience developing people strategies that support organizational goals. Her experience ranges across a wide variety of industries and global companies including CH2M HILL, ECC, Comcast Cable, Sitel and ServiceSource.
Reagan's broad knowledge of HR and business disciplines enable her to develop unique people strategies designed to contribute to overall strategy and directly impact bottom line results.
Her areas of focus are HR strategy, employee engagement, compliance/policy development and training, process evaluation and improvement, and refining employment structures to meet the ongoing and evolving needs of the business.
Reagan earned her Bachelor's in Business Management from the University of Colorado, Denver, and is a certified SHRM-SCP. Reagan also serves as an HR Consultant for the Boulder, Northwest, Central Mountain, and West Central  Small Business Development Centers (SBDC) and serves on the Board of Directors for the Colorado State HR Council.