The Power of WE (Women Entrepreneur) Conference
Save the Date: Friday, May 17, 2024 

This year's theme will focus on Amplifying Purpose + People + Profit
WE is Inspired by Women to Ignite Positive Change.
WE offers thought provoking content, resources and tools to inspire women's leadership development, creativity, and innovation. It also shares the many Federal, State and local funding opportunities that are available to women and highlights tools and resources to support women owned businesses. 
WE welcomes anyone who has an interest in she/her/hers topics and discussions.
WE encourage and support Colorado women owned businesses and entrepreneurs by setting alight self-awareness tools and practices and creating an environment to ignite positive change in women's professional and personal development.
WE discuss the community scale challenges facing each of us and our teams and collaborate on methodologies to support new directions.
WE 2023 Keynote Speaker
Taishya Adams, Founder
Mukuyu Collective, LLC
liberation strategist, earth-tender, and connector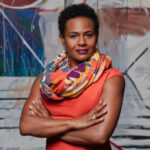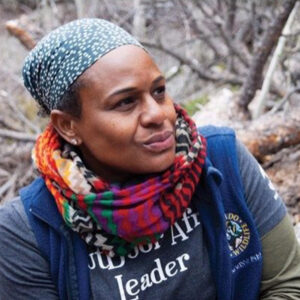 About our 2023 Keynote:
Taishya Adams is a servant leader focused on collective liberation and stewardship through community building, personal transformation, and systems change. After 30+ years at the intersections of education, health, workforce, science, and environment, Taishya founded the Mukuyu Collective, LLC to better serve communities in the US and abroad.
Taishya also serves as a commissioner to Colorado Parks and Wildlife. The commission sets regulations and policies for Colorado's state parks and wildlife programs; serves on the board of Black in Marine Science; serves on the NOAA National Marine Sanctuary Business Advisory Council; and serves on the Colorado Natural Areas Council.
Prior to the Collective, Taishya served as the National Policy & Education Director and Colorado Network Co-lead for Outdoor Afro. Outdoor Afro is a national network – in 33 states and 56 cities – that celebrates and inspires Black American connections to nature and leadership. Taishya also worked at American Institutes for Research as an Educational Equity Specialist and trainer;, the National Alliance for Public Charter Schools providing technical assistance and trainings on school design , accountability systems, evaluation, and governance, the DC Public Charter School Board providing non-academic and academic oversight and training, and the Children Defense Fund Freedom Schools where she began her career at the Alex Haley Farm in 1995 serving Black communities through summer and after school enrichment programs.
Taishya is the founding Board President of New Legacy Charter School, a public charter high school and early learning center in Aurora, Colorado. Taishya holds a MA in International Education from George Washington University and a BA from Vassar College in Political Science and Film.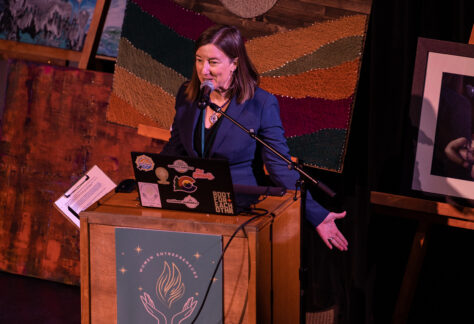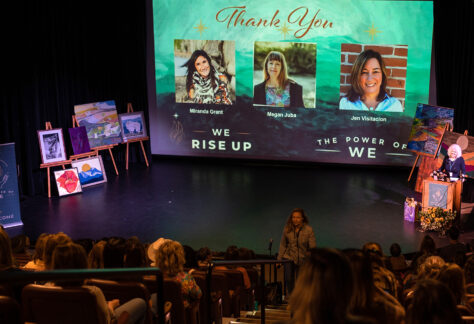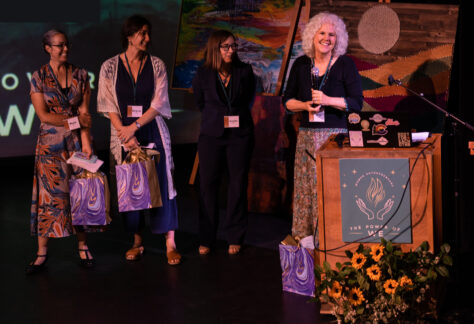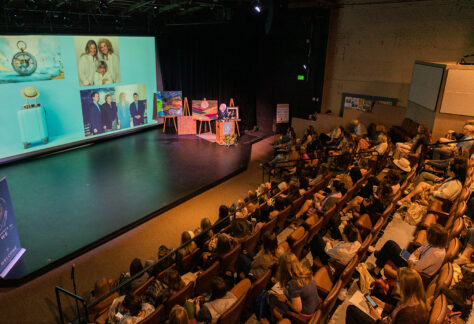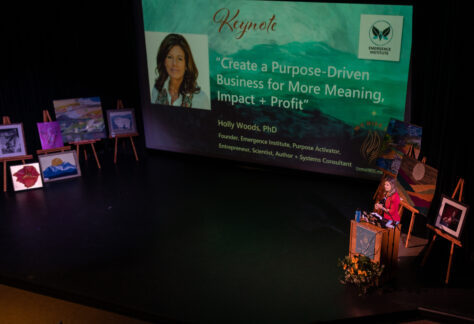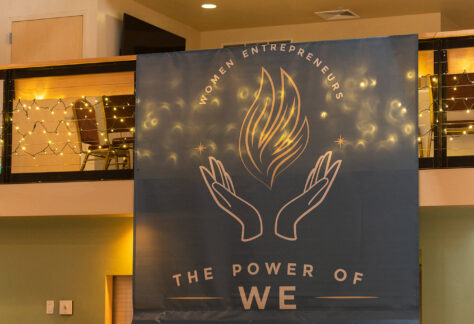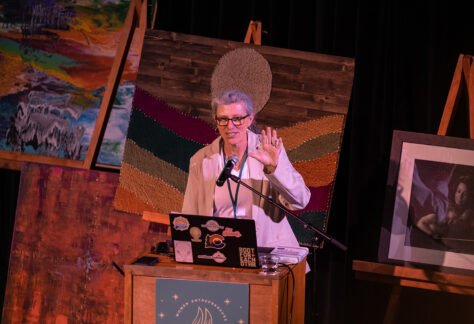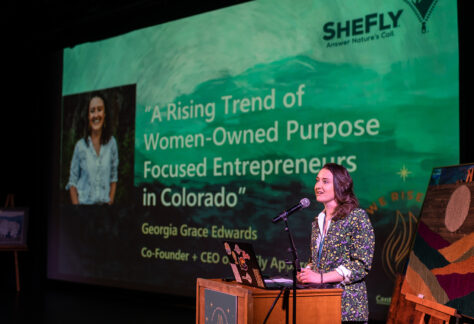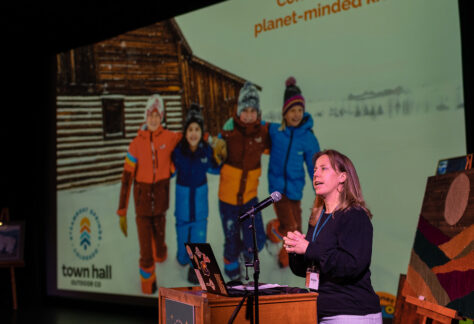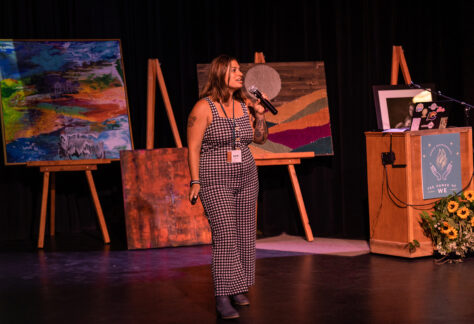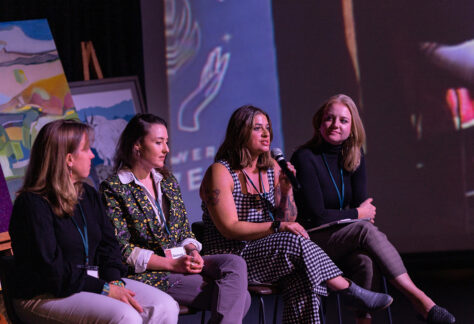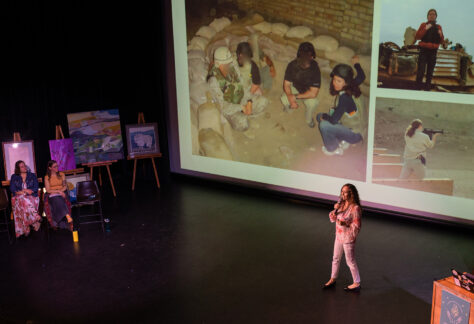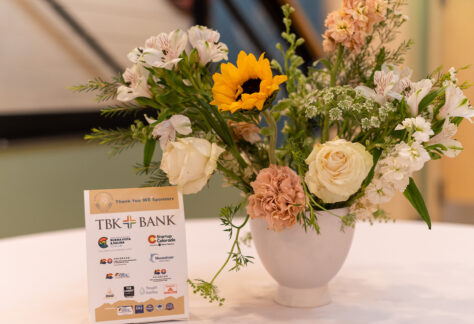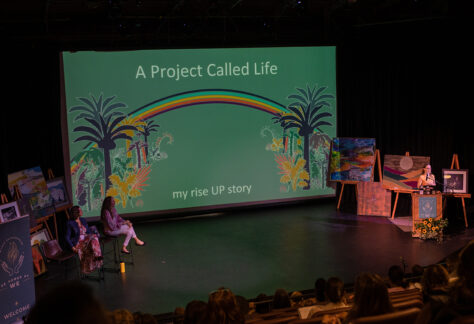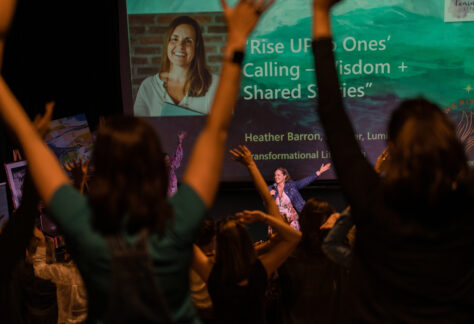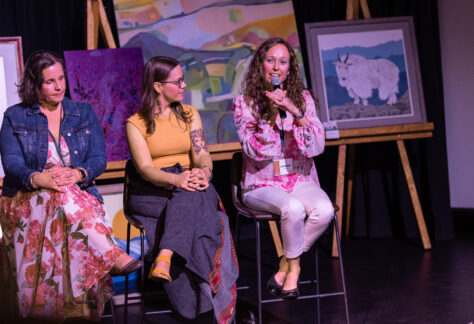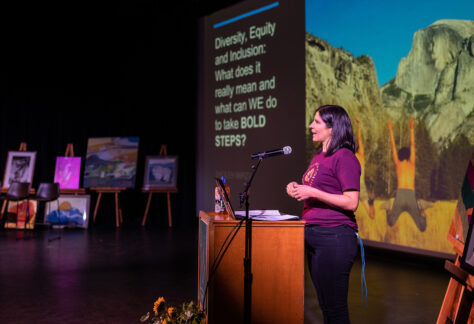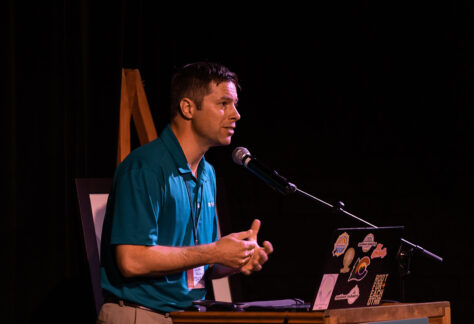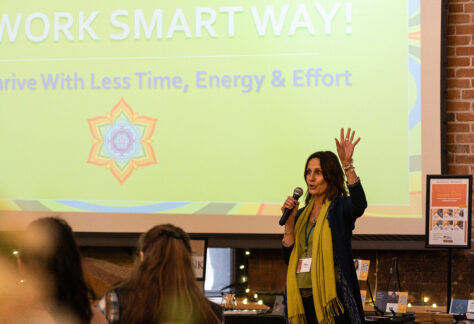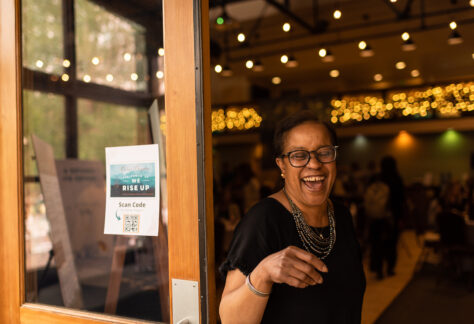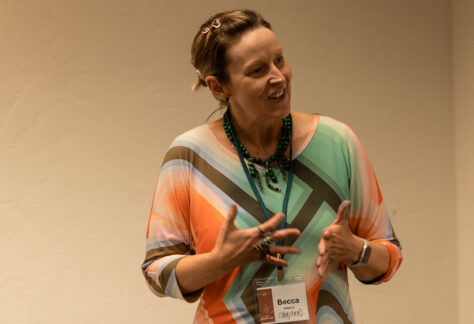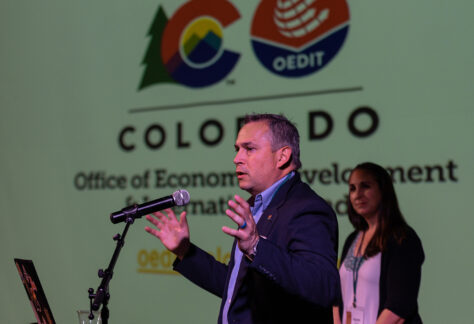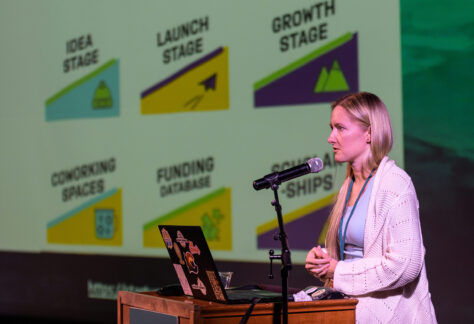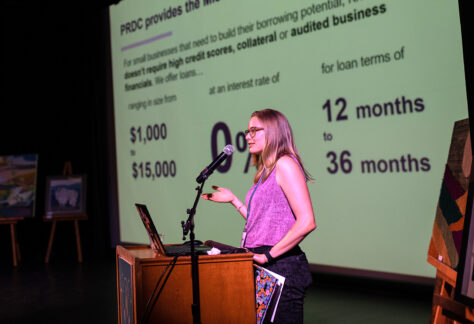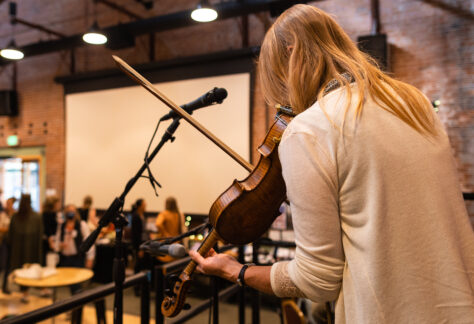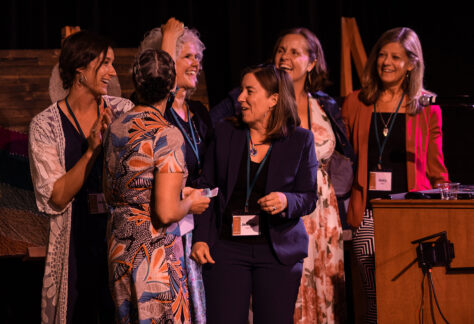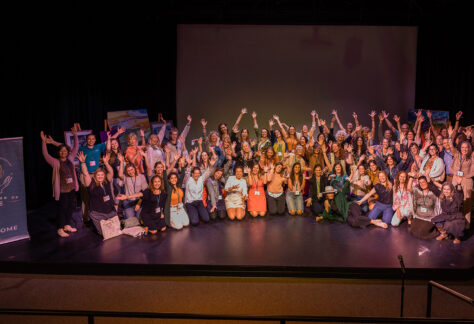 Join Us After: As a women-owned business, The Next Eddy is offering a 25% discount off their High Alpine Hike & Wade guided trip for all Power of WE attendees!  Valid for the 2023 and 2024 seasons (June 1-September 30). Mention the Power of WE when booking to receive the discount. Call or click for more information: Sarah Briam, 719.530.3024 The Next Eddy 
Experience Colorado's most unique and beautiful fly fishing adventures with our High Alpine Hike & Wades. The vast high country of the San Isabell National Forest offers some of the best alpine lake fly fishing opportunities in the state. Crystal clear water, high mountain peaks and hungry Cutthroat Trout are what dreams are made of.
Trip bookings are based on availability so please call to inquire about a date and to schedule. Limit one booking per attendee. Please use mention the Power of WE discount and full name when booking the trip.
May 19, 2023 AGENDA:
We are thrilled to bring you a diverse lineup of keynotes, guest speakers and panelists for this year's WE Conference.
8:00am Check In/Registration the Salida SteamPlant Event Center.
Morning piano performance by Megan Lombardo
Catering by Little Red Hen, The Blend BV + Coffee By Topo
8:30am "Welcome from our Emcee"
Heather Barron, Founder of Luminous Life and Transformational Life Coach.
Salida SteamPlant Main Stage
8:45am "State of Women Owned Businesses in Colorado"
Frances Padilla, Colorado District Director of the Small Business Administration
9:00am "The Power of Purpose + Your Why in Business + Life"
Jamie Billesbach, Center Director, Central Mountain SBDC
9:30am Keynote "A Tale of Two Women: Healing at the Intersection"
Taishya Adams, Founder of Mukuyu Collective
10:30am Break + Outdoor Exhibitor Hall
Catering by Little Red Hen, The Blend BV + Coffee By Topo

11:00am "HerStory: Powerful Narratives of Women-Owned Businesses"
Rachel Kois, Founder & CEO Simple Switch
Grace Kinda, Founder Iber! Naturals
11:30am Work Sessions (choose from 3 interactive options)
Main Stage – "Securing + Maximizing Funds with Examples"
Avery Bechtel, Commercial Loan Officer, High Country Bank
David Benavides, Lender Relations Specialist Small Business Administration
Madison Goering, Capital Access Manger Prairie Rose Development – Kiva
Annex – "Telling Your Story to: B2B, Business to Customers + Business to Investor"
Olivia Omega, Senior Director MarComm, Denver Scholarship Foundation | Branding Strategist | Diversity & Inclusion Advocate | Entrepreneur
Nature Tent –  "Lean Canvas in Action: Build Strong Business, Fast "
Step into a lively, engaging workshop that introduces the Lean Canvas model through a spirited group exercise, where we'll co-create a business plan from a fresh idea."
Kayla Doan, Founder, Intentional Ventures; Business Consultant, SBDC 
12:30pm Lunch catering by Kalamatapit Catering 
1:30pm "Breaking Barriers: Women Rising Up in Business"
Niki Stotler, President | CEO at High Country Bank and WE Platinum Sponsor
SteamPlant Main Stage
1:50pm "HerStory: Powerful Narratives of Women-Owned Businesses"
Denise Day + Lauren Beno,  Co-Founders of Town Hall Collaborative
2:05pm  "Transforming Trauma + Building Resilience"
Marisol Solarte-Erlacher, M.A., LPC, Speaker, Trainer + Trauma Expert
2:35pm "The Freedom of Giving Voice to Our Fears"
Laurie Benson, Founder Inward Bound Leadership + Author "Leading from the Feminine"
2:45pm "WE Financial Power Stories of Success + How To Get Funding"
Anna Winger, CO-Owner + Founder, The Buena Viking
Jamie Billesbach, Center Director, Central Mountain SBDC
3:30pm Break + Outdoor Exhibit Hall
catering by Kalamatapit Catering 

3:45pm  Work Sessions (choose from 3 options)
Main Stage – "People Power – Leading with a Diverse Workforce" 
Marisol Solarte-Erlacher, M.A., LPC, Speaker, Trainer + Trauma Expert

Annex – "Office Hours 1 on 1 Funding + Profit First Support"
High Country Bank, CHFA, Colorado SBDC, Office of Economic Development & International Trade, Minority Business Office OEDIT, Rural Opportunity Office OEDIT,  Prairie Rose Development – KIVA,  Upper Arkansas Area Council of Governments, 1st Southwest Bank, Cambridge Financial Advisors.
Nature Tent – "Exploring Shadow Work Journaling"
Laurie Benson, Founder Inward Bound Leadership + Author "Leading from the Feminine"
5:00pm "WE Gather Thoughts of the Day + Closing Ceremony"
and Group Photo Main Stage
5:30pm to 6:30pm "WE Gather Music + Social Connecting"
Ballroom + Outdoors along the Arkansas River
Music by Big Meadow 
Catering by Sorelle Delicatessen + Cash Bar
2023 WE Conference Speakers!
A gracious thank you to our sponsors!
Explore our Central Mountain Regions:
Fourteen Mountains Over 14,000 Feet
World Famous Gold Medal Arkansas River
80% Public Lands
Two Natural Hot Springs
Browns Canyon National Monument
And a Community Inspired Spirit for Adventure
Visit www.colorfulcolorado.com