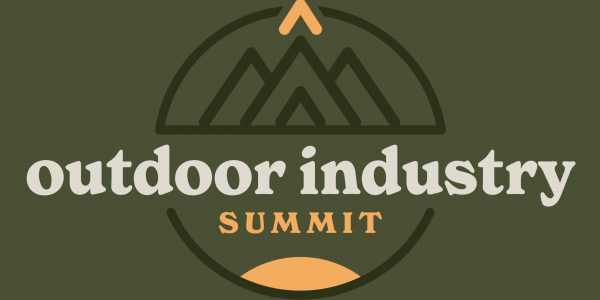 Innovative entrepreneurs and small businesses share a common trait: a clear purpose centered on addressing pressing problems that customers or consumers face. This laser-focused approach, combined with their passion and dedication, creates a powerful synergy. 
This is why we have created the Outdoor Industry Summit and its four tracks focused on; supporting the environment where we recreate, sustainable business practices, showcase businesses solving community and environmental scale challenges and share funding and public/private sector resources.
Through this summit, we aim to provide a platform for these trailblazers to connect, collaborate and present their innovative solutions. By doing so, we hope to inspire and empower the next generation of entrepreneurs to tackle the most critical challenges facing our world today.
Outdoor Industry Summit
Exploring Sustainability + Responsible Tourism in Business
Friday, September 15, 2023 at Leadville CMC Campus
The challenges + opportunities we aim to address through the Summit are urgent and significant. Our focus is to empower and inspire by highlighting innovative and prosperous businesses and public sector support models who are addressing these challenges:
The increasing pressure on resources due to Colorado's booming tourism industry, requiring innovative solutions to protect and preserve our public lands and rural areas.
= Innovations in Responsible Tourism
The challenges facing businesses in remaining relevant and thriving, requiring them to inspire and address the imperative issues facing our world.
= Empowering Sustainability In Business 
Showcase B2B opportunities and inspirational business models to increase Colorado inspired business sales and expand revenue streams through business awareness and incremental sales designed for the outdoor industry.
= Inspirational Business Models
Highlighting Collaborative Public/Private Sector Partnerships, funding and grant offerings supporting the outdoor industry.
= Collaborative Partnerships + Funding
The urgent need to support and protect Mother Earth and the environment to reduce the impact of global warming.
Morning Keynote
Scotty Stoughton
Founder + Musician, Bonfire Entertainment
Honoring + Respecting our Planet While Simultaneously Celebrating our Connection With It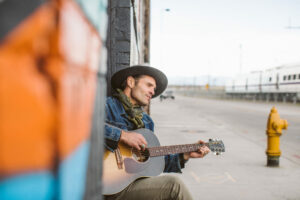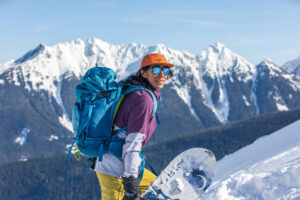 Scotty Stoughton – At the heart of all his endeavors, Bonfire Entertainment Founder Scotty Stoughton is a connector. He lives and breathes music and the world that holds its sound waves. Onstage as frontman with Bonfire Dub or behind the scenes producing his many festivals and events, including WinterWonderGrass and Campout for the Cause, Stoughton values music as more than a platform where rhythm meets beat. For him, it's an expression that sets the stage for a life worth living, a vision worth having, and a dream worth creating. Stoughton's production company, Bonfire Entertainment, puts a spotlight on community and interpersonal connection, as well as the overall impact we have on the environment. Stoughton finds solace and inspiration in the natural world, especially on the water, and is the co-founder of Stand Up Paddle Colorado and Adrift Adventures Dinosaur. His support of international non-profit organizations, along with local involvement through community events, always keeps his hands moving quickly without ever losing the beat.
Learn More About Scotty's Life Work: 
Gather     Community     Connect     Simplify     Sustain
Dani Reyes-Acosta – Dani is a narrative strategist connecting next gen leaders to the outdoors. As a professional mountain athlete, visual storyteller, and strategic advisor, she layers her marketer and design background with a calling to adventure and advocate for a just transition and "everyone outside."
In 2014, she left corporate life to find her way back to her roots, ticking rock climbs and ski lines across Argentina, Chile, Canada, and the USA on a circuitous path to self-determination.
Hybridizing her storytelling and consulting work while building her technical mountain skillset, she realized: finding the limits of her possible brought forth her best work.
Now, she's always on the hunt for reciprocal work and adventure partnerships that intersect heritage with intentionality, resilience with advocacy, and adventure with impact.
Learn More About Dani's Life Work:
POW Protect Our Winters OUTLIERFilmSeries.com
Director. Athlete. Strategist.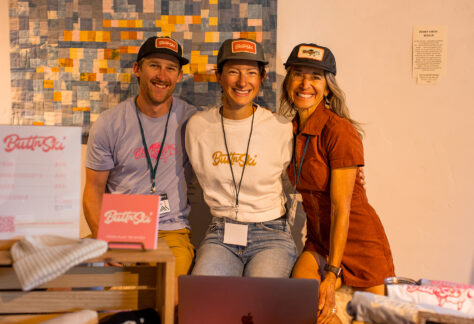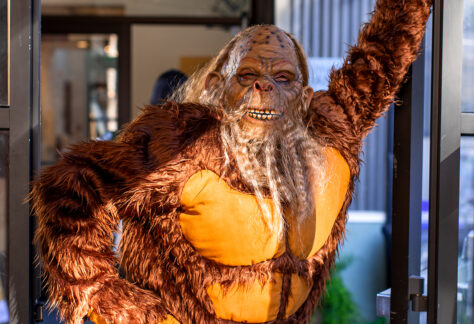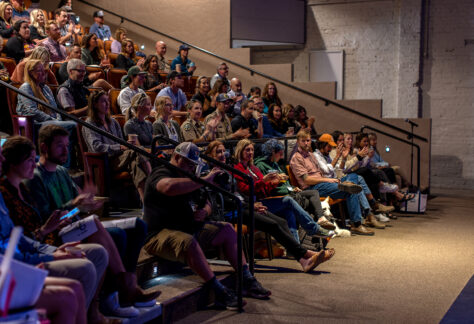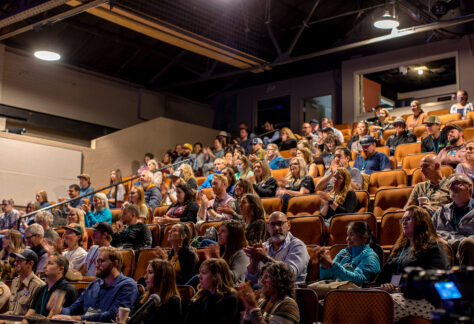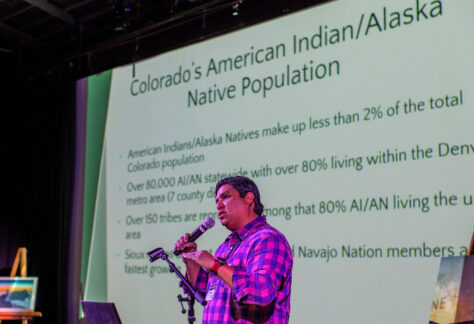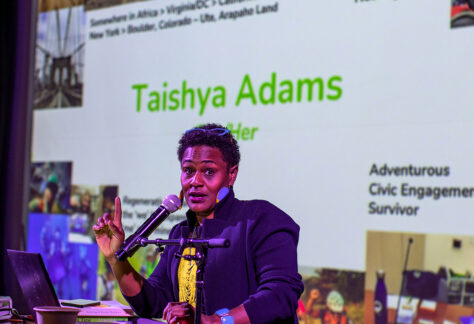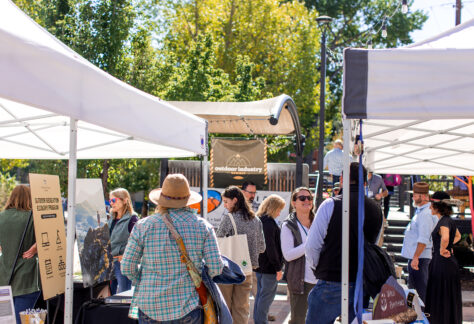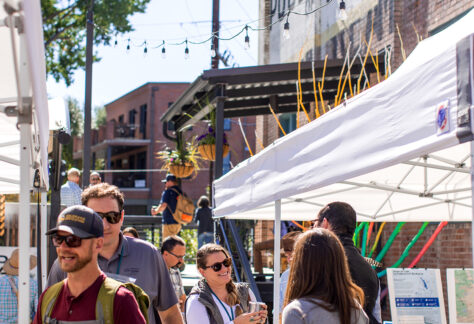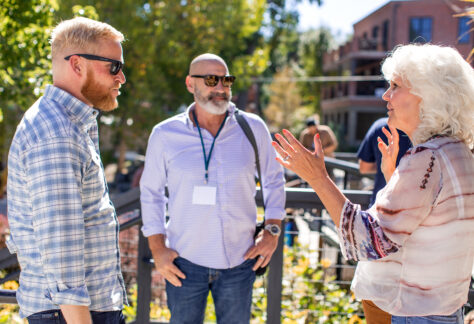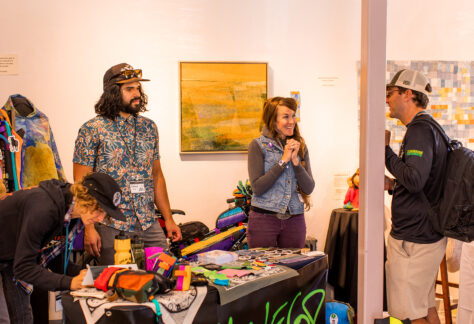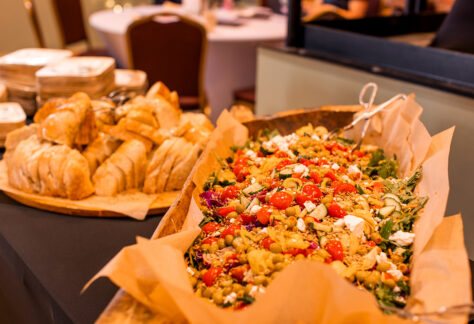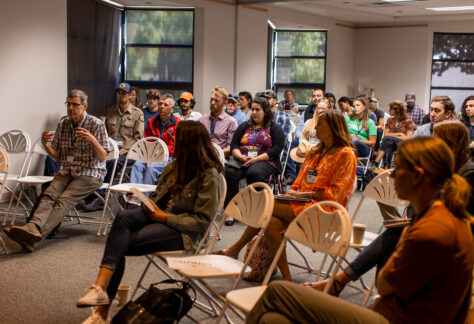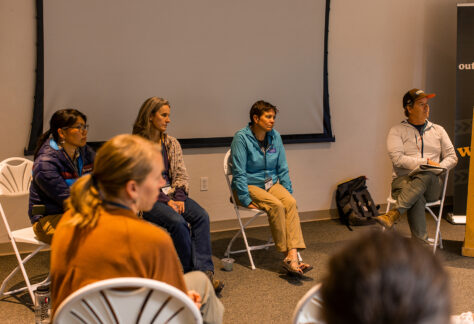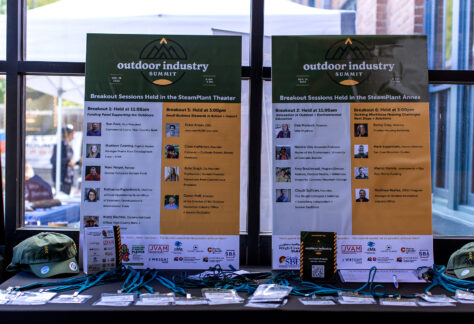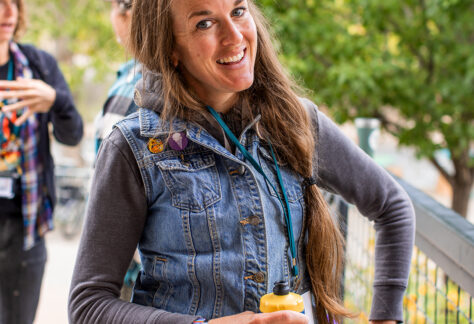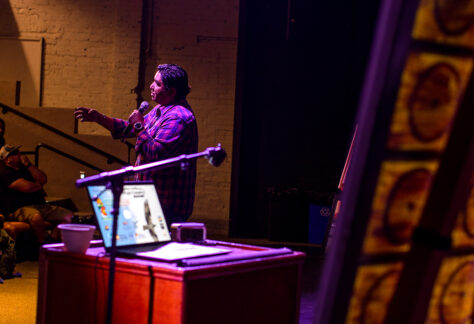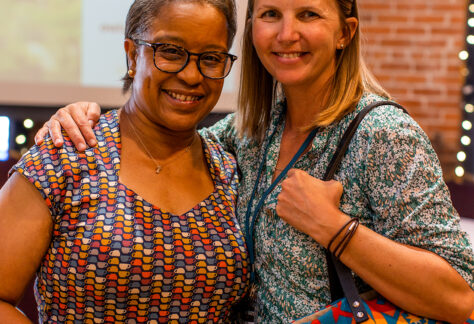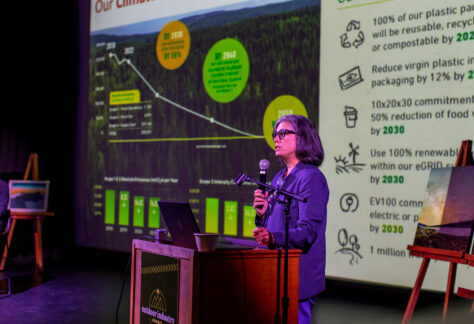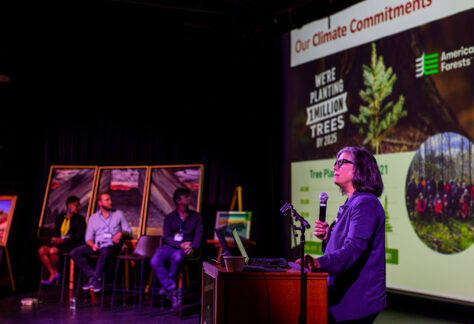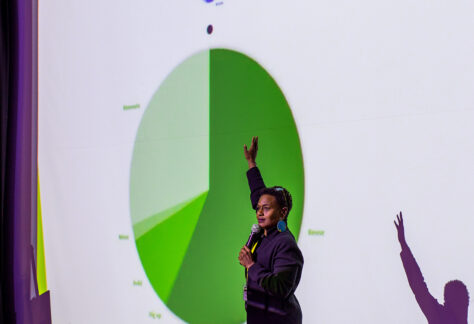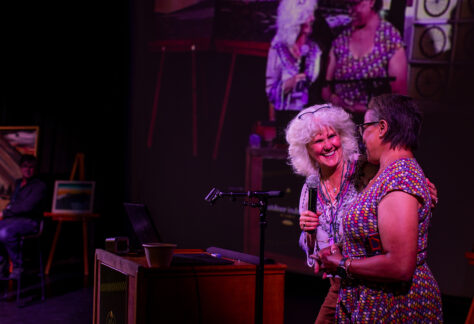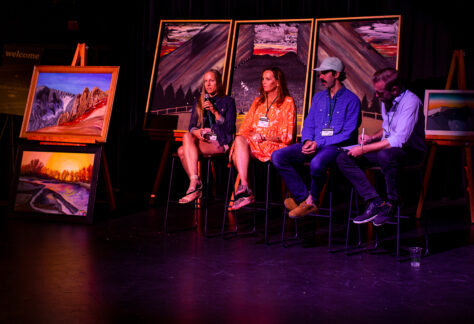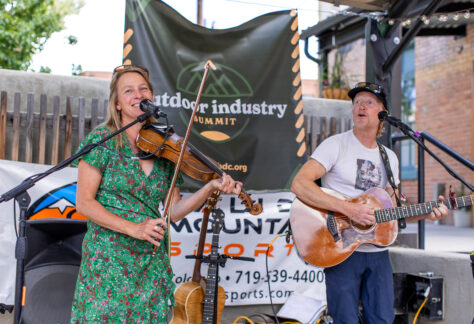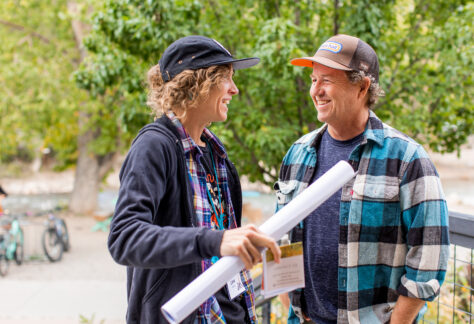 Through the Outdoor Industry Summit, we aim to connect entrepreneurs and small businesses tackling these problems, enabling them to collaborate and showcase their innovative solutions. Our hope is to inspire and empower the next generation of problem-solvers and innovators and contribute to a better future for all.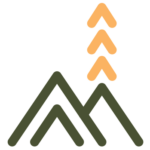 September 15, 2023 AGENDA:
We are thrilled to bring you a diverse lineup of keynotes, guest speakers, + panelists. Our hope is to inspire + empower the next generation of problem-solvers + innovators + contribute to a better future for all.

8:00am Check In/Registration
8:30am Welcome from Our Emcee Cassie Strid,
Sr. Account + Merchandising Manager, Elastic Suite + Outdoor Industry Merchandising Manager
8:50am Our Purpose + Why the Outdoor Industry Elevating Sustainable Business Practices Jamie Billesbach, Director, Central Mountain Small Business Development Center
9:00am Morning Keynote Honoring + Respecting our Planet While Simultaneously Celebrating our Connection With It
Scotty Stoughton, Founder + Musician, Bonfire Entertainment 
9:45am Helping Societies Move into a Sustainable Future (allowing for social growth while conserving the wild life + natural resources that we have left)
Chris White, Founder, Yurts at Poncha Pass + long time advisor of Atmocean with Ocean Based Climate Solutions
10:30am Break + Outdoor Exhibitor Hall
11:00am Elevating the Outdoor Industry Panel
Empowering Sustainability In Business – Igniting Radical Change + Building for an Inclusive, Sustainable + Equitable Future.
Collaborative Partnerships + Funding
The Colorado Outdoor Partnership, Jody Kennedy, Regional Partnership Program Manager at Colorado Parks and Wildlife 
Innovations in Eco-Tourism
Building Resilient Communities + Sustainable Tourism and Recreation, Adam Ducharme, Tourism Director for Leadville & Twin Lakes
12:00pm B2B Opportunities for Growth in the Outdoor Industry + Colorado
Panel Discussion
Maria Uspenski, Founder, The Tea Spot;
Anna Brumbaugh, Sourcing + Custom Projects Manager;
Dom Barrera + Felipe Vieyra, Founders, OSO Meals; 
Ingrid Malmberg, Agency Director,  Momentum Media PR
1:00pm Lunch 
2:00pm Popcorn Challenges + Opportunities, Cassie Strid, Emcee
2:15pm Empowering Sustainability In Business "A Thread of Exuberance: Enhancing Your DEI Narrative with Purpose"
Tasha Jones, Founder, LV Jones Consulting 
3:00pm – Breakout Work Sessions 
Inspirational Business Models –
Justin Talbot, Founder, Galena Mountain Projects + Talbot Photo
Dave Smithey, Founder, Top Out Adventures

Empowering Sustainability In Business –
Dan Omasta, Program Officer, North Central GOCO Great Outdoors Colorado 
Wendy McDermott, Executive Director, Central Colorado Conservancy 
Dominique Naccarato, Executive Director, GARNA, Greater Arkansas River Nature Association
Collaborative Partnerships + Funding – 
Exhibitor Hall – B2B Sales, Funding, Public/Private Sector Support Agencies + More
Innovations in Eco-Tourism –
Natalie Ooi, Sustainability in the Outdoor Industry Specialization Lead, CU Boulder Sustainable Tourism + Recreation 
4:30pm Afternoon Keynote
Dani Reyes-Acosta – Director. Athlete. Strategist.  
5:15pm Interactive Audience Observations + Adjourn
5:30pm – Freight Afterparty with Bonfire Dub


2023 OIS Speakers more coming soon!
A gracious thank you to our sponsors!
Explore our Central Mountain Regions:
Fifteen Mountains Over 14,000 Feet
World Famous Gold Medal Arkansas River
80% Public Lands
Two Natural Hot Springs
Browns Canyon National Monument
And a Community Inspired Spirit for Adventure
Visit www.colorfulcolorado.com + www.leadvilletwinlakes.com