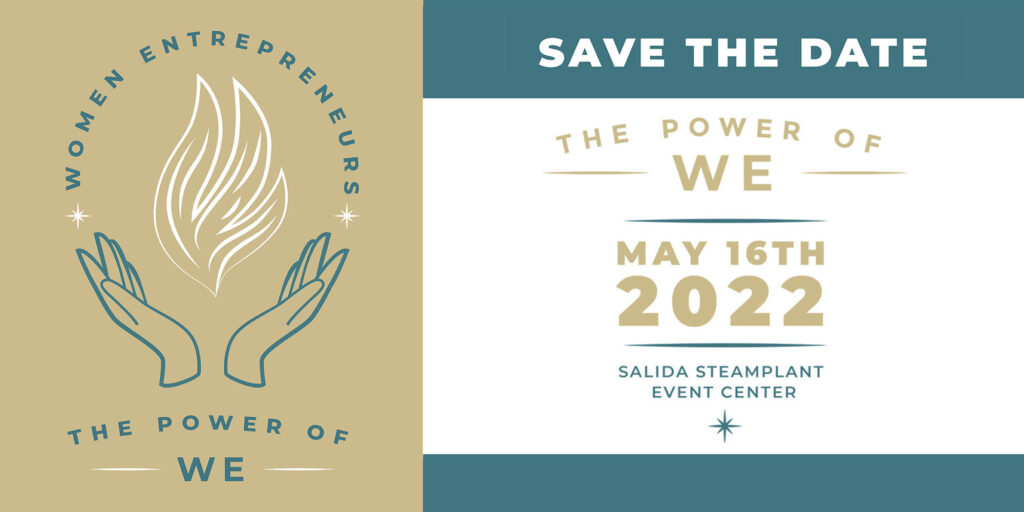 Now available via an awe-inspiring In Person Conference or Hybrid Live Virtual experience! 
The Power of WE (Women Entrepreneurs) will offer thought provoking content, resources and tools to inspire women's leadership development, creativity, and innovation. It will also share the many Federal, State and local funding opportunities that are available to women owned businesses and share tools and resources to access them. WE welcome anyone who has an interest in she/her/hers topics & discussions 
WE will encourage and support local women owned businesses and entrepreneurs by setting alight self-awareness tools and practices and creating an environment to ignite positive change in women's professional and personal development
WE will discuss the community scale challenges facing our rural area (i.e. housing, childcare, social inequities, environmental concerns etc.) and collaborate on methodologies to tap into entrepreneurial energy to address them.
WE will create opportunities at this conference to enable ongoing women inspired meetups, forums and other connectivity opportunities.
The 2021 Conference Meet our Speakers!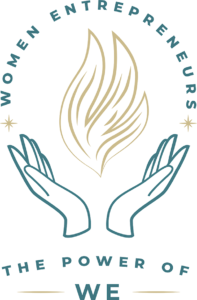 Sept. 28, 2020 AGENDA: We are thrilled to bring you a diverse lineup of keynotes, guest speakers and panelists for this year's Conference. 
8:00 am – Check In Registration – Consociating 
8:30 am – Welcome Jamie Billesbach, Center Director, Central Mountain SBDC
8:40 am – "I am Enough" by Heather Barron – Founder of Luminous Life, Inc.
8:45 am – Keynote – "Beyond Gender: Embracing Feminine Leadership as a Contribution to this New Era for Humanity" by Lila Veronica, Founder 
9:45 am – Break
10:00 am – "Building Your Own Unique Path to Become a Leader: Guided by your personal strengths, your values and personality." Deborah J. Robinson, PhD and Cassidy A. Robinson, MBA Founders of T.R.U.E.™ Leadership.
10:45 am – "The Power of Your Purpose" Delaney Keating, Director of Startup Colorado.
11:30 am – "A Song to Manifest Love, Abundance and Equality." Honoring all Women, past, present and future! By Erde & Sky
11:40 am – "Women Owned Purpose Driven Entrepreneurs"
"Our Mission to Revolutionize Food: My story of Why and How"
Kristy Lewis, Founder CEO Quinn Snacks   
Watch our Be Better. Do Better.™ Short Film!
"Forget About Perfection – the World Needs Us to Show Up!" 
Laurie Benson, Founder of Madres e Hijos
"Purpose Vs. the Generalist" Becca Williams, Principal Consultant + Owner of Thought Distillery  and Founder of Like Hearts Lab
12:20 pm Lunch and Share your authentic and/or purpose driven story with your table.
1:15 pm – "A message from our Platinum Sponsor" Collegiate Peaks Bank, Chasadee Weaver, Buena Vista Branch Vice President
1:30 pm – Panel Presentation "Using Entrepreneurial Energy to Begin Solving Community Scale Challenges"
Becky Gray, Director, Chaffee County Housing 
Andrea Carlstrom, MBA Director, Chaffee County Public Health 
Lee Kreimer, Programs, Asian Community & Cultural Center, Workforce & Community Building
2:15 pm – "When Women Undervalue and Undercharge for Their Work" Nancy Murphy, Director, West Central SBDC 
2:30 pm – Break
2:45 pm – "Our Newly Formed Non-Profit Helping the Service Industry" Angela Winston, Co-Owner of High Side! Bar & Grill | Co-founder of the Synergy in the Service Industry
3:00 pm – "Our Gender Fund" Grace Oliva, Vice President, Colorado Impact Fund
3:25 pm – "Women Owned Business Support & Opportunities" Katharina Papenbrock, Office of Economic Development & International Trade & the Minority Business Office
3:50 pm – Overview of Trade Table Show and Thank You – new opportunities and networking sign ups
4:00 pm – Trade Show Tables with representative(s) to answer questions and offer support.
5:00 pm – Open to Salida and Other Chosen Adventures  . . .

In Person Conference space is limited register today – $60.00 includes meals, breaks & really cool swag bag with Calling Cards & much more!  Held at the awe-inspiring Salida SteamPlant Event Center in Salida, Colorado.
A Hybrid Live Virtual Conference  – $40.00 includes the opportunity to listen and view the conference, like you are at the SteamPlant Theater. You will see the speakers on stage, their slide decks (if used) and have a way to ask questions. Also receive a really cool swag bag with Calling Cards mailed to you. 
Bring Your Team =
1st registration full price,
2nd registration 1/2 price
3rd registration 1/3 price 
Send us an email at info@centralsbdc.org and we will get you registered and arrange for payment.
A Gracious thank you to our sponsors!