The Power of WE
(Women Entrepreneurs)
was held May 16, 2022
This annual conference was packed full of incredible speakers, resources, and links. Click on the buttons below for year-round access to these valuable tools. 
The Power of WE (Women Entrepreneurs) offers thought provoking content, resources and tools to inspire women's leadership development, creativity, and innovation. It also shares the many Federal, State and local funding opportunities that are available to women owned businesses and shares tools and resources to access them. 
WE welcome anyone who has an interest in she/her/hers topics and discussions.
WE encourage and support local women owned businesses and entrepreneurs by setting alight self-awareness tools and practices and creating an environment to ignite positive change in women's professional and personal development.
WE discuss the community scale challenges facing our rural area and collaborate on methodologies to tap into entrepreneurial energy to address them.
WE create opportunities at this conference to enable ongoing women inspired meetups, forums and other connectivity opportunities.
Purpose activator, entrepreneur, scientist, author, speaker, innovation, product and systems consultant.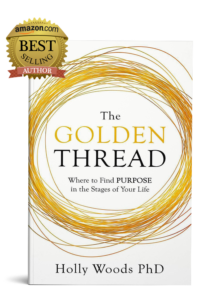 Keynote:
Create a Purpose-Driven Business for More Meaning, Impact and Profit
More than ever, entrepreneurs are eager to make a difference in the world through their products and business. While they recognize the value of creating a business with purpose, most don't know how to do so. Often, they default to investing in ESG products or rebranding, these misleading tactics are poor substitutes for aligning with the power of purpose. Creating a business rooted aligned with true purpose creates meaning, a viable product and sustainable business while having even more impact in the world.
This inspiring conversation pulls from Holly's 30-plus years as a scientist, human development coach and mentor, and three decades in building and scaling business and products. These experiences led to a proven framework to help entrepreneurs and visionaries uncover their nuanced purpose to create lives of meaning and viable products and business rooted in their unique purpose that make a difference in the world.


May 16, 2022 AGENDA:
We are thrilled to bring you a diverse lineup of keynotes, guest speakers and panelists for this year's WE Conference. Our theme this year is "WE Rise UP"

8:00am Check In/Registration the Salida SteamPlant Event Center.
Morning piano performance by Megan Lambardo

8:30am Welcome Salida SteamPlant Main Stage
Jen Visitación, Founder and CEO of Moonstone Ventures and WE Emcee and
Heather Barron, Founder of Luminous Life and Transformational Life Coach "Opening Grounding Practice"
8:40am Jamie Billesbach, Center Director, Central Mountain SBDC "Rise Up Share YOUR Story and Lean Into Your Purpose and Strengths" 
9:00am Holly Woods, PhD, WE Keynote Speaker, Founder of the Emergence Institute "Create a Purpose-Driven Business for More Meaning, Impact and Profit"
10:00am Break with Little Red Hen Bakery and Kalamatapit Catering Offerings
10:15am Movement and Process Exercise
10:30am Jodi McPherson, CEO/Co-Founder UPSKLS "Leveraging One's Emotional Intelligence As a Women Entrepreneur to Bring Together Purpose and Profit"
11:15am Panel Discussion: A Rising Trend of Women-Owned Purpose Focused Entrepreneurs in Colorado
Anna Brumbaugh, Souring & Custom Projects Manager The Tea Spot
Georgia Grace Edwards, Co-Founder and CEO of SheFly Apparel
Robin Hall, Co-Founder and CEO of Town Hall Outdoor Company
Sarah Gartzman, Founder, Sweetie's Sandwich Shop + The Biker & The Baker

12:15pm Lunch by Kalamatapit Catering 
1:15pm Raising Your Vibration Celebration
1:30pm Panel Discussion: Rise UP to Ones' Calling–Wisdom and Shared Stories
Whitney Conner Clapper, Director of Community Relationships + Impact at Patagonia
Janessa Gans Wilder, Founder of Euphrates Institute
Heather Barron, Founder of Luminous Life and Transformational Life Coach 
Heather Kuhnheim, Founder & CVO of A Project Called Life and Creativity Coach
2:40pm Sholeh Mirzai, Chief Merchandising Officer/ Inclusive Design Change Agent and Co-Founder of The Honeybee Collective "Diversity, Equity and Inclusion What does it Really Mean and What Can WE Do?"
3:05pm Dustin Nichols, Sr. Relationship Manager, Market Manager – Buena Vista and Fairplay, CO. TBK Bank. "Methodologies to Help Small Businesses Grow and Prosper" 
3:15pm Break
3:30pm Breakout Sessions–Interactive Workshops. Choose from 3 offerings.
Session 1: "The Work Smart Way: How to Thrive With Less Time, Energy & Effort" Discover how energy management is the key to eliminating the self-sacrifice & self-abandonment that often leads to burnout along with a simple process for identifying & plugging the energy drains that wear you out. You'll also learn the secret to energy management & 5 ways to better leverage your time, energy & effort so you can live, love, lead & work from a place of happiness, health, wealth & wholeness! Offered by Jess Bonasso, Brave Life Catalyst and Self-Rescue Mentor, Author and Speaker at Brave Life Consulting
Session 2: "Brick Through: An Exploration of Purpose in 3D and Introduction to
LEGO® SERIOUS PLAY®" Offered by Becca Williams, Founder of Thought Distillery and Like Hearts Lab 
Session 3:
"Funding Programs & Options for Women Owned Businesses" Offering Funding Opportunities from The Office of Economic Development & International Trade (OEDIT) shared by Karen Wainscott, EDA Rural Program Manager Rural Opportunity Office and  OEDIT's Minority Business Office shared by Antonio Soto, Director of Minority Business Office 
The Startup Colorado Funding Database is a easily-navigable list of funding options for startups and early-stage businesses in Colorado. Shared by Vanessa McCrann, Startup Colorado Community Engagement Manager
Colorado Housing and Finance Authority (CHFA) overview Jeff Owsley, Chfa Community Relationship Manager, South Central Colorado
Kiva Denver – Prairie Rose Development Corp overview by Madison Goering, Capital Access Manager
4:30pm Closing Comments and Idea Sharing between presenters and attendees
5:15pm to 5:45pm Book signing from swag bag "The Golden Thread" by Holly Woods, PhD.

5:00pm to 6:30pm Evening Reception Celebration
Featuring "Big Meadow" based in Salida, Colorado, blends mountain-town Americana with a global collection of instruments and soul!
2022 Conference Speakers!
A gracious thank you to our sponsors!