We will explore:
– Sustainable Business Development + Tourism
– Stewardship Education + Advocacy
– Leadership for the Future Grounded in Diversity, Equity + Inclusion
– Resources + Tools to Educate and Protect our Public Lands While Still Promoting Tourism + Outdoor Adventures to All.

Businesses, community organizations and engaged citizens in Colorado are invited and encouraged to attend!  Topics will include: Business + Leadership Development + Innovation; Sustainability + Stewardship + Community Partnerships. 
We combine adventure tourism-based industry businesses, land and water stewardship (programs and non-profits), and diverse community minded support resources to educate and protect our public lands while still promoting tourism and outdoor adventures to all.
We share the many new state funding resources available to rural small businesses/entrepreneurs to contribute to and/or expand their brands and purpose driven joint ventures.
Ernest House, Jr., Senior Policy Director of Keystone Policy Center & Director of Center for Tribal and Indigenous Engagement
About our Keynote: Ernest House, Jr., was the former Executive Director for the Colorado Commission of Indian Affairs (CCIA).  Ernest maintained the communication between the Southern Ute Indian Tribe, the Ute Mountain Ute Indian Tribe, and other American Indian organizations, state agencies and affiliated groups. In that position, Ernest worked closely with Governor Hickenlooper, Lieutenant Governor Donna Lynne, and the CCIA members to maintain a government-to-government relationship between the State of Colorado and tribal governments. He previously held the position of Executive Director under Governor Bill Owens and Governor Bill Ritter from 2005-2010. Ernest is a 2012 American Marshall Memorial Fellow, 2013 Denver Business Journal Forty under 40 awardee, 2015 President's Award recipient from History Colorado, and 2018 Gates Family Foundation Public Leadership Fellow. More
The Keystone Policy Center empowers leaders to overcome national and local policy conflicts they previously thought were insurmountable. Through a unique and innovative approach, Keystone shepherds shared-goal partners to find mutually agreeable solutions in energy, environment, education, health, agriculture, emerging genetic technologies, land management, and tribal communities. More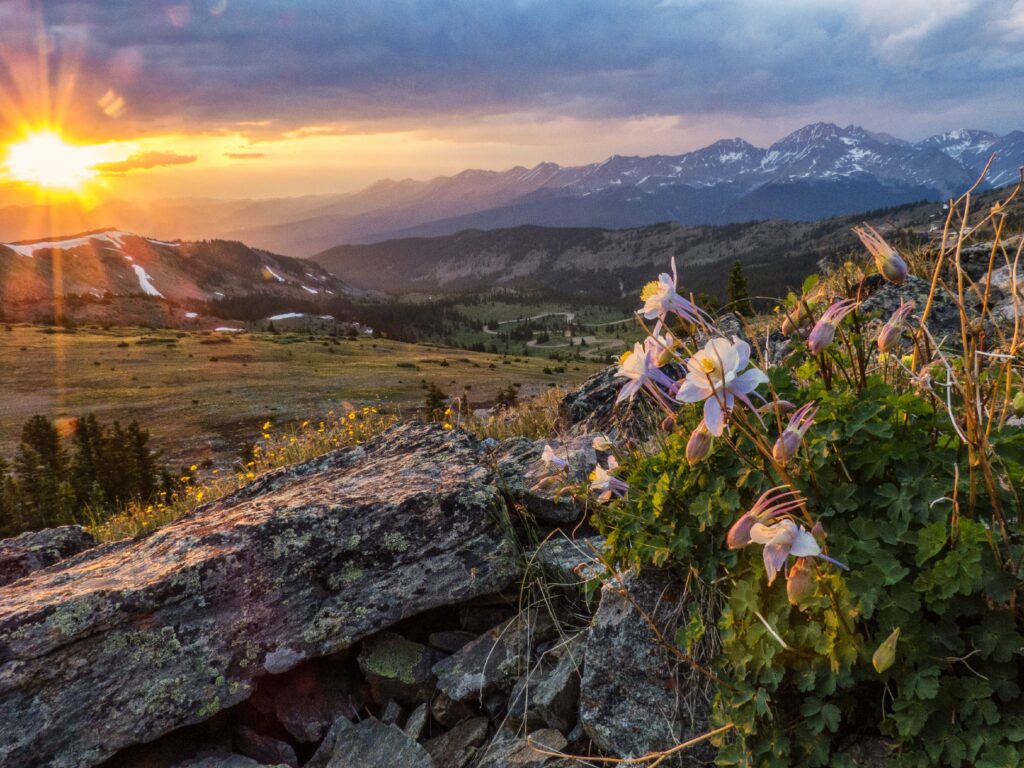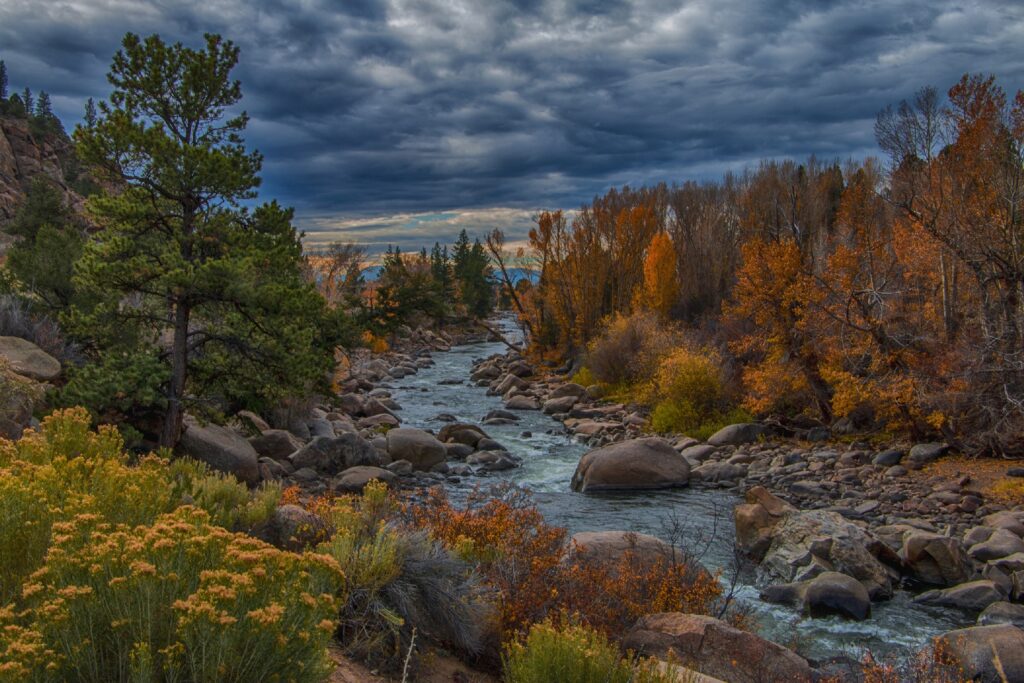 We are thrilled to bring you a diverse lineup of keynotes, guest speakers and panelists for this year's Summit. 
7:30 am – Greater Arkansas River Nature Association (GARNA) Sponsored Bird Hike (optional)
8:00 am – Registration Opens
9:00 am – Welcome – Jen Visitacion, Founder Moonstone Ventures and OIS Emcee Held in the SteamPlant Theater
9:10 am – Vision + WHY: The Outdoor Industry Summit – Jamie Billesbach,
Director Central Mountain Small Business Development Center (SBDC) and OIS Creator + Host
9:25 am – Managing the Impacts of Growth in Outdoor Recreation
Dominique Naccarato, Greater Arkansas River Nature Association (GARNA)
Cindy Williams, Envision Chaffee County 
9:50 am – Keynote – Moving Beyond Acknowledgments
Ernest House, Jr., Senior Policy Director of Keystone Policy Center & Director of Center for Tribal and Indigenous Engagement
10:30 am – Break + Enjoy Outdoor Exhibits
11:00 am – Breakout Sessions (choose 1)
Breakout 1: Funding Panel Supporting the Outdoors Held in the SteamPlant Theater -Panelist will share examples of Outdoor Industry businesses that these organizations have funded. They will also offer tips & tricks as to what they are looking for when funding a startup or scaleup business. 
Ron Fore, Vice President Commercial Loans, High Country Bank, and Avery Bechtel, Commercial Loan Officer Session Facilitator 
Madison Goering, Capital Access Manager Prairie Rose Development Corp – KIVA, 
Marc Nager, Partner Greater Colorado Venture Fund,
Katharina Papenbrock, Director of Rural Opportunity Rural Office of Economic Development & International Trade

Breakout 2: Innovation in Outdoor + Environmental Education Held in the SteamPlant Annex –
Deb Matlock, Founder, Wild Rhythms, 
Natalie Ooi, Associate Professor Master of the Environment, University of Colorado Boulder,
Amy Smallwood, Program Director, Wellness, Outdoor Studies, and Wilderness Programs, Colorado Mountain College, 
Chuck Sullivan, Founder, The Wright Collegiate Challenge, + Something Independent, Session Facilitator

Breakout 3: Exhibitor Spotlights + Benefits
Held at our Outdoor Exhibitor Trade Show

Breakout 4: Connecting with Nature through Drawing Held in the Nature Tent –Lisa DeYoung, Founder, Mountain Mermaid Studios

12:00 pm – Catered Lunch

1:00 pm – A Platinum Sponsor Welcome Held in the SteamPlant Theater
Niki Stotler, COO | Salida Market President at High Country Bank

1:15 pm – Innovation in Sustainability for the Outdoor Industry
Taishya Adams, Commissioner, Colorado Parks & Wildlife + NOAA National Marine Sanctuaries, Business Advisory Council + Bridge Project Equitable Hiring Initiative + Board of the Black Marine Science,
Sarah Beaubien, Senior Director, Sustainability Impact at Clif Bar & Company,
Conor Hall, Director of the Outdoor Recreation Industry Office,
Doug Schnitzspahn, Editor-In-Chief of Elevation Outdoors Magazine + Editorial Director if Outdoor Retailer Magazine
2:30 pm – Break + Enjoy Outdoor Exhibitors
3:00 pm – Breakout Sessions (choose 1)
Breakout Session 5: Small Business Stewards in Action + Impact Held in the SteamPlant Theater –
Peter Arlein, CEO at mountainFLOW eco-wax,
Conor Hall, Director of the Director of the Outdoor Recreation Industry Office, Session Facilitator, 
Clare Hefferren, Founder, Callosum – Cultivate Brands. Elevate Outdoors,
Julie Singh, Co-Founder at TripOutside | Human Powered Adventures from Curated Local Providers
Breakout Session 6: Tackling Workforce Housing Challenges Next Steps + Solutions Held in the SteamPlant Annex –
Becky Gray, Director, Chaffee Housing Authority,
Mark Iuppenlatz, Owner/Director, San Juan Mountain Guides,
Matthew Nuñez, OREC Program Manager at Outdoor Recreation Industry Office
Marco Vienna, Investments & Ops Four Points Funding
Breakout Session 7: Exhibitor Spotlights + Benefits Held at our Outdoor Exhibitor Trade Show

Breakout Session 8: Outdoor Nature Connection Practices Held in the Nature Tent  
Deb Matlock, Founder, Wild Rhythms
4:00 pm – Exhibitor Reception Held in the Ballroom + Outdoor Exhibition Hall Featuring Big Meadow
5:00 pm – Adjourn + Explore Salida Excursions
Thank You to Our Gracious Sponsors
Come early and stay late!

Explore our Central Mountain Regions:
Fourteen Mountains Over 14,000 Feet in the Ark Valley
World Famous Gold Medal Arkansas River
80% Public Lands
Two Natural Hot Springs
Browns Canyon National Monument
And a Community Inspired Spirit for Adventure
Visit Colorfulcolorado.com for Info + Lodging