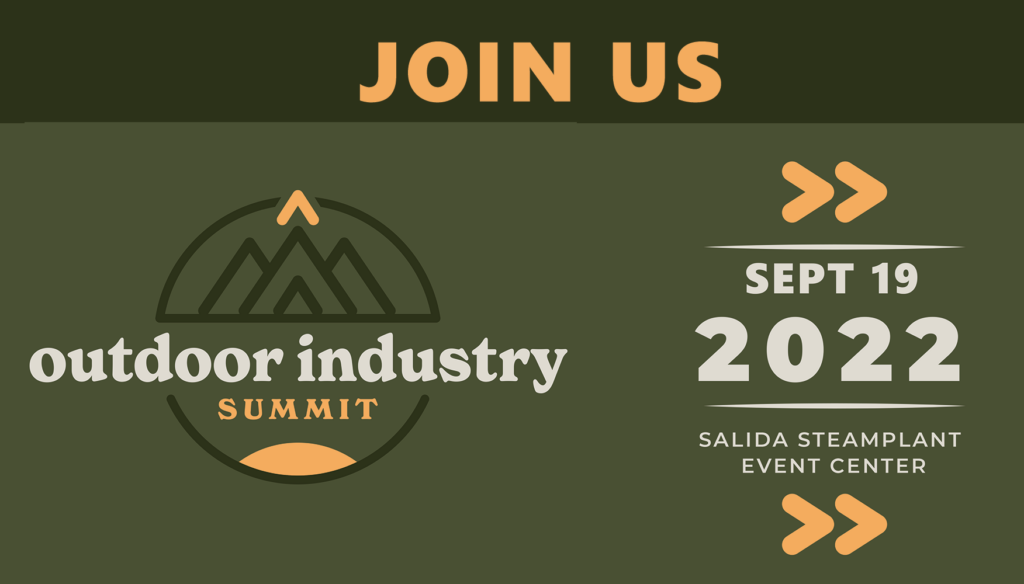 We explore: 
– Growth and Scale Opportunities
– Public Land Stewardship
– Sustainable Tourism Education
– Funding Resources
Early Registration is Now Open
Registration fee is $75.00 includes full day attendance, really awesome swag bag, meals and break-out sessions. Team discounts are available. Contact Miranda Grant at info@centralsbdc.org for details.
Businesses, community organizations and engaged citizens in the Central Mountain Region (and around the state) are invited and encouraged to attend!  Topics will include: Business + Leadership Development + Innovation; Sustainability + Stewardship + Community Partnerships. 
We combine adventure tourism-based industry businesses, land and water stewardship (programs and non-profits), and diverse community minded support resources to educate and protect our public lands while still promoting tourism and outdoor adventures to all.
We share the many new state funding resources available to rural small businesses/entrepreneurs to contribute to and/or expand their brands and purpose driven joint ventures.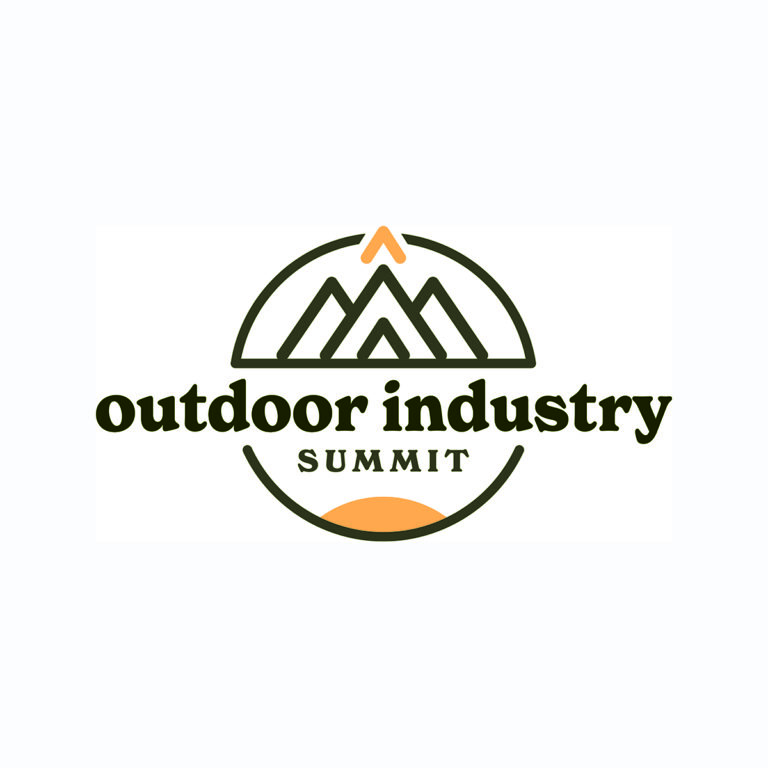 2021 Overview Agenda (2022 coming Soon!)
We are thrilled to bring you a diverse lineup of keynotes, guest speakers and panelists for this year's Summit. 
8:00 am – Registration – Consociating 
8:25pm – Introduction to the Outdoor Industry Summit – Jamie Billesbach, Director Central Mountain Small Business Development Center
and Host of the Summit
8:35 am – Welcome – Commissioner Keith Baker, Chaffee County 
8:50 am – "Funding Opportunities for Your Outdoor Industry Business" Meet three different investors who are focused on supporting entrepreneurs in rural Colorado and/or have a commitment to make their community or world a better place. Hear about what they are looking for in a startup or scaling up business concept.
Panelists:
Alice Havill, Vice President Colorado Impact Fund  – CIF was created to support a growing entrepreneurial and impact ecosystem throughout the state of Colorado. 
Cory Finney, Partner  Greater Colorado Venture Fund – We are a venture capital fund investing in early stage startups headquartered across the state of Colorado, outside of the Front Range. We are working to inspire innovation in communities overlooked by venture funds.

Brian Rose, Deputy Director Region 9 Economic Development District – Region 9 was awarded CARES Act funding to lend to start-up and emerging businesses who are located anywhere in "rural" Colorado. My loan program seeks to help businesses who may not be able to obtain adequate bank financing or investment capital to meet their full project needs. 
9:25 am – "Do Better. Be Better." Short Film
9:35 am – "The Chaffee County Outdoor Recreation Management Plan"
Keeping outdoor recreation clean, fun and wild for years to come. Cindy Williams, Envision Chaffee County and Dominique Naccarato, GARNA. The projected growth of visitors in our region will be shared. The Chaffee Recreation Council will share the new county-wide, all-lands recreation plan developed by community leaders, County and municipal governments, USFS, BLM and CPW. The Chaffee Rec Plan works to maintain our natural resources, exceptional experiences and economy through 30 strategic programs, including adding enforcement, expanding volunteerism, recreation rangers and critical infrastructure projects.
10:05 am – Break 
10:20 am – "The Adventure by Nature Program Benefits and Storytelling Features"- Scott Peterson, Director Chaffee County Visitors Bureau and Angel Roswell, Discovery Pass.
10:45 am – "Beyond Revenue: Adding Purpose To Your Brand" An armchair conversation grounded in PURPOSE. Three founders come together to share insights on business for good – people, planet and profit. Clare Hefferren, Founder/CEO of Callosum – a purpose-driven brand strategy firm for Outdoor Recreation and Mountain Lifestyle; A Colorado B-corp founder, Chris Baker of OneSeed Expeditions, and Holly Woods, founder of  Emergence Institute, a purpose-based launch lab.  Hefferren will guide the conversation through the conception of the respective businesses; what drives a Founder (the WHY), and how to integrate purpose into every aspect of the business model. Zingers may include Flow state, covid industry pivots, and collaboration.
11:30 am – "Our Outdoor Industry Innovators Panel Presentation"
April Archer, Founder/CEO Sara Bella Fishing
Travis Hochard, GM River Runners, Secretary and Treasurer of the newly formed Arkansas River Conservation Cooperative (ARCC), Chair of the Arkansas Headwaters Recreation Area's (AHRA) Rationing and Agreement Advisory Committee (RAAC) and Board member of the Arkansas River Outfitters Association (AROA) 
Robin Hall, Co-Founder and CEO of Town Hall Outdoor Co
12:15 pm – Lunch 
1:00 pm – "Our Support Conservation, Recreation, and Stewardship Programs"  Dan Omasta, North Central Program Officer, Great Outdoors Colorado (GOCO)
1:20 pm – "Public Relations Insights to Inspire and Engage Your Target Consumer" – Becca Katz, Account Executive, and Chris Dickerson, Director Digital Integration  – Verde Brand Communications – PR today is agile, coordinated, and integral to building traction across all of your sales and marketing channels. Verde – experts at consumer-driven PR – talk through creating a PR strategy that drives quality earned media – and how to leverage that coverage to engage and grow your target community. 
2:00pm – "Belonging in the Outdoors" Sholeh Mirzai -Outdoor Industry Merchandising & Product Leader and Inclusive Design Change Agent. Co-Chair, Commerce Pillar: ACE Diversity ERG at VF & Co-Founder of Jansport Justice & Equity CouncilCo-Chair, Commerce Pillar : ACE Diversity ERG at VF  & Co-Founder of Jansport Justice & Equity Council
2:25 pm – "CO Outdoor Recreation Industry" Nathan Fey, Director of the Outdoor Recreation Industry Office.  A Central Point of contact, advocacy, and resources at the state level for the diverse constituents, businesses, and communities that rely on the continued health of the outdoor recreation economy. 
2:45 pm – Break
3:00 pm – "Education with the Outdoor Industry Ecosystem"
Natalie Ooi, Ph.D. University of Colorado Boulder. Masters of the Outdoor Recreation Economy Program
Amy Smallwood, M.A., Program Director for Wellness, Outdoor Studies, and Wilderness programs at Colorado Mountain College
3:30 pm – Breakout Work Sessions Based on Interest and Topics:
Tourism & Sustainability, Finance & Funding, Higher Education and Workforce Training, Economic Development, and Small Business & Entrepreneur Training &
Business Needs Support
4:10 pm – Reports from Breakout Sessions
4:50 pm ish – Next Steps and Thank you 
Thank You to Our Gracious Sponsors
Come early and stay late!

Explore our Central Mountain Regions:
Fourteen Mountains Over 14,000 Feet
World Famous Gold Medal Arkansas River
80% Public Lands
Two Natural Hot Springs
Browns Canyon National Monument
And a Community Inspired Spirit for Adventure
Visit www.colorfulcolorado.com