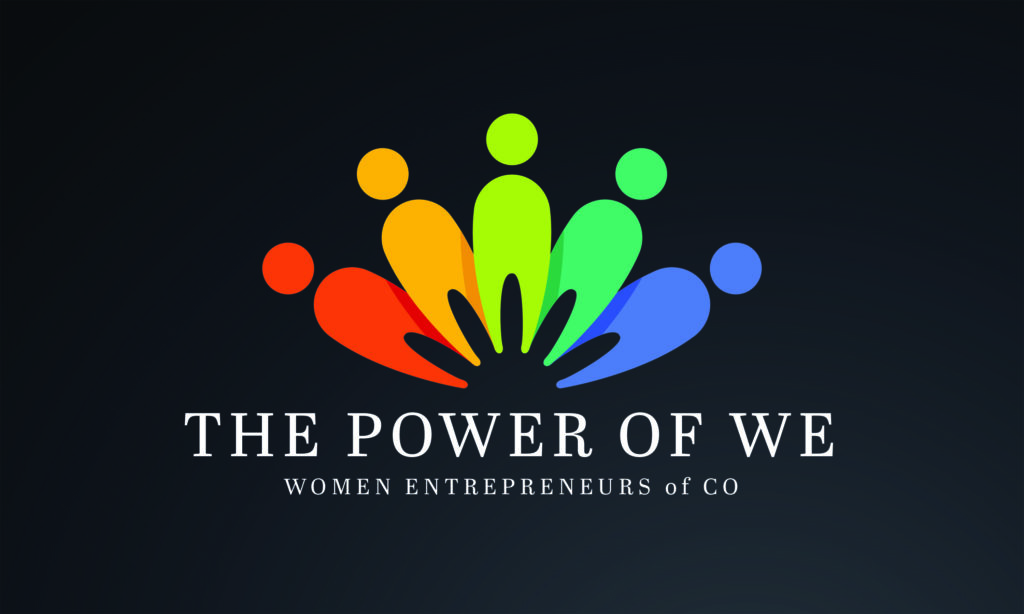 The Central Mountain Small Business Development Center's mission is to be Dream Focused and Business Minded. With the Worldwide spread of the coronavirus a New world is emerging and brings with it the chance for each of us individually and collectively to reconsider our life and career paths. Most likely, in order to survive our New world circumstances small businesses and supportive non-profits will need to pivot and evolve authentically and swiftly. Obviously, financial resilience comes into play and in our "Business Minded" training segments and free financial resource counseling we address this key fact. 

The Power of WE (Women Entrepreneurs) focuses on the critical "Dream Focused" aspect of being an innovative and effective entrepreneur/small business. We believe in this New world environment survival will not only take a tenacious spirit but must come from an authentic heart. As we move forward to reopening our businesses, renewal is key to take the marathon steps needed for recovery. 
Register for our free monthly forum series WE webinars.  
All of those who come in contact with you, your team and your business will need to trust you in many cases with their lives . . . literally. What measures are you taking to make them feel safe, why should they believe that you are constantly and consistently enforcing these measures, are you bringing your products and services genuinely to your market. Heartfelt authenticity is not only necessary for your renewed business concept but key to renewal of each of us individually and humanity as a whole.

Sarah Gartzman owner of Sweetie's Sandwich Shop offers an exemplary example of running her and her husband Rob's business with an authentic open heart. View this weeks YouTube interview with Sarah.  
An article in Inc. Magazine by Matthew Jones, entitled "The Most Effective Leaders All Have One Thing in Common: Authenticity" further describes the importance of an authentic heart.

"When you consistently do what you say, practice what you preach, and live according to your values something amazing happens. You start speaking and living as truth.

Instead of regurgitating inspirational quotes, you start speaking from the heart. You share unique wisdom that only comes from lived experience. You embody that which you hope to inspire in others.

And when all of those traits converge, you develop a palpable presence. Who you are naturally radiates and transmits to others on an unconscious level. People are drawn to you, but they might not know why.

People naturally trust you. Follow you. Listen to you. And no matter who you encounter, they respect you—even in disagreement. Because you don't just speak truth, you live it.

That type of leadership cannot be purchased. It doesn't come from expensive suits, excessive praise, good PR, or daily affirmations. It doesn't come from speaking workshops or reading leadership articles. It comes from genuine self-growth.

From knowing yourself—your strengths, weaknesses, and areas of growth—and using that emotional awareness to inform your actions.

Real leadership comes from within. Listening to who you are, what you value, and most importantly, what you feel.

Being a leader requires you to trust your instincts. Listen to your intuition. And take action aligned with those sources of knowledge. That's what leads to congruence and authenticity."
Source: https://www.inc.com/matthew-jones/authenticity-is-most-important-trait-of-influential-leaders-heres-why.html
The Power of WE is a new collaboration of offered leadership programming and self-exploration practices for women to assist and inspire all of us graced to live in the high mountain towns of the West. 

Objectives:
1.Offer thought provoking content, messaging and tools to inspire creativity and innovation, ignite self-exploration and awareness and cultivate positive change in our personal and professional development.

2.Bring an awareness of the need to balance masculine and feminine traits (in all of us women and men). Click for definition.  

3.We will offer suggested methodologies and alternative practices to assist one individually and as teams to cope, adapt, and excel in the environment of constant change, by nurturing creativity, innovation and authenticity.

4.Develop offshoot opportunities for continued growth through break out groups, smaller online discussions, chats and further exploration such as services offered by presenters and contributors of this programming.

Register for our free monthly forum series WE webinars.