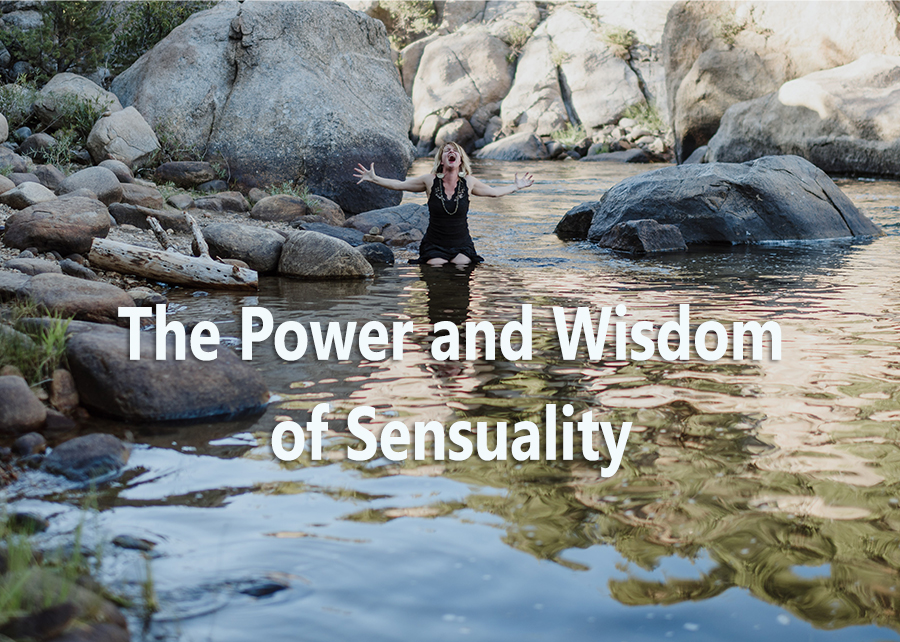 In 2017, I awakened to the reality that I had lost connection to my sensuality as a woman.  Sensuality could be explored in many ways.  However, I want to explore sensuality within the vastness and curiosity of sensation within our bodies which has many layers.  Our feelings are meant to be felt and yet there are so many opportunities that we tend to tune out, numb out, or feel we shouldn't feel a certain way.  Our world is within a deep and emotional shift.  The navigation into the Self exploring both masculine and feminine energy is an opportunity to recognize we need to cultivate a relationship with feminine energy.  When we are more in tune with the balance of feminine and masculine energy then we listen to the wisdom within and move from there, we magnetize what we want to bring into our life, we move from a space of authenticity, we awaken our intuition and strength, and we trust the flow of this wild human experience. 
I know so many beautiful women who are highly successful within careers, being mothers, wives, and the list goes on.  However, many of them have been slowly losing themselves through the expectations of society.  That constant movement of what is next, doing everything on the to do list, leaving no time for pleasure or the Self, being someone their not because they want to please others, and working until they no longer can feel. 
What I had realized within my journey as a woman that I had lost connection to my innate sensuality.  As I dropped into the Embodied Arts School with my teacher Jenna Ward I started to tap back into my feminine beauty and strength.  I invited my senses to reawaken and I started to explore pleasure in different ways. My practice of yoga has been a steady pillar but my other practice, Primal Embodied Wisdom has brought me back to feeling safe within my bones.  The invitation of awareness, sound, movement and breath.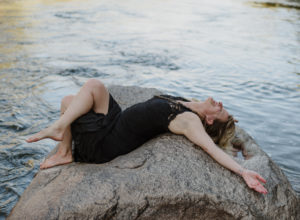 What is sensuality and how do we reconnect with the gift?   
I believe that once we can tap into sensuality, we can start to cultivate power and wisdom within our lives.  Sensuality is an opportunity to bring more authentic flow into your life and 'Be within Your Body.'  To cultivate sensuality we must bring it into our daily lives as a practice.  Sensuality is pleasure and pleasure is always at our finger tips even when we are feeling pain.   By dropping into our bodies and feeling (somatic experience) beyond the labels we start to embrace an intimate relationship with the 'felt sense'.  We connect to a higher frequency within our external and internal senses.  We start to trust what our body is telling us and intuition moves into a state of flow more often.  We start to look at life as a lover rather than a big to do list.  We start to magnetize what we want to bring into our precious lives. 
We can be highly successful women and also be sensual Goddesses! 
There are days that I am still disembodied and I find myself in the business of life.  However, I catch myself within the twirls and I take a deep sensual breath to anchor my body.  I take time for daily rituals such as; a cup of tea, meditation, baths, essential oils, pleasuring myself, primal embodied movement, primal sound, and just checking in with the Self. 
A sensual Goddess is an invitation to be vulnerable within your absolute truth be it messy, beautiful, or the in between.  I believe if we can reconnect within our innate sensuality, we will step more fully into who we are. Shall we dive in?!
Jenna invites you into a couple episodes of her podcast, A Cup of Tea with Jenna. 
Jenna will be joining in a panel discussion this Monday, November 16th, at noon. She joins the Power of WE Forum Series for women entrepreneurs.
by Jenna Pfingston,
Owner of jalaBlu Collective Healing. Primal Embodied Wisdom Coach, Yoga & Primal Movement Teacher, Spiritual Alchemist
Website – www.jalablu.com/
YouTube – Jenna Pfingston
Facebook – Jenna Pfingston Apple "A Cup of Tea with Jenna"
Spotify – "A Cup of Tea with Jenna"